Cody's Car Show for Community Care July 21st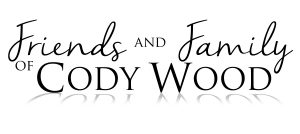 Cars Of Friday Night and the LRJ Foundation are teaming up to make a difference in the community! The 2nd Annual,  "Cody Car Show for Community Care", hosted by Cars of Friday Night and the Friends and Family of Cody Wood, will benefit the mental health and wellness programs in our community. The event will be at the Marketplace at Steamtown, parking garage July 21,2018.
$10 a car; spectators, free. Donations are appreciated but not required. All the money will be donated to LRJ Foundation.