since 2012, we've made educating students, teachers and communities our mission.
"Your message has opened
doors to conversations
with students and I could not be
more thankful." – Mark P. Murphy , Principal Lackawanna Trail Jr./Sr. High School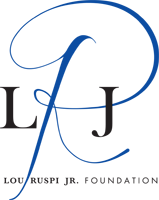 The Lou Ruspi Jr. Foundation is a private, non-profit organization whose mission is to bring suicide prevention and mental health awareness to schools, the community and other entities through educational and interactive presentations and resources, thus saving lives and bringing hope to those affected.
Subscribe to our newsletter