Cody's Car Show for Community Care August 8, 2020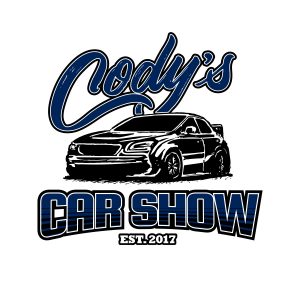 Join us at the 4th Annual Cody's Car Show, hosted by The Friends and Family of Cody Wood, LRJ Foundation, Cars of Friday Night and The CREW. 
Saturday, August 8th  from 6-9 pm.
The event will benefit the LRJ Foundation's Mental Health & Wellness school-based education and Business wellness programs.
The car show will be held at The Marketplace at Steamtown, parking garage. Car entrance fee is $15 and is 100% tax-deductible. Spectators can enter for FREE. All car styles, types, and models, trucks, and bikes welcome.
There will be lots of food, beverages provided by Stage West offering beer, wine, and mixed drinks, raffles and entertainment paired with awesome prizes and cars. A summer Saturday evening full of action for a great cause.
Pre-register your vehicle by August 5th.
Cody's Car Show for Community Care Registration