News
Assertiveness: To Stand Up For Your Own And Other People's Rights: Have you heard about these trailblazing women?
02.23.21
LRJ Foundation Presents: Assertiveness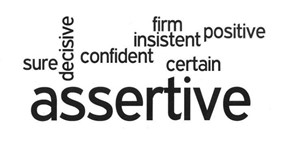 Assertiveness means standing up for your own or other people's rights in a calm or positive way.
When one practices assertiveness, much may be accomplished, and big changes may ensue. The
following women practiced assertiveness and became pioneers.
Have you heard about these trailblazing women?
In 1968, Shirley Chisholm was the first African American woman elected to Congress.
Mary McLeod Bethune was a pioneer in education and the first Black woman to open her own school to accommodate the limited educational options for Black girls in 1904.
In 1773, Phillis Wheatley was the first Black author to write and publish her own book of poetry.
Ida B.Wells was a journalist who exposed racism, hate crimes and was also an advocate for women's
suffrage.
Constance Baker Motley was the first African American judge appointed in 1966. Her
legal career was inspired by her own experiences with discrimination.
Rebecca Lee Crumpler was not only the first Black physician in the U.S. who earned her degree in 1864, but she was also the first Black Physician to publish a medical textbook in 1883. Crumpler serviced low-
income women and children.
In 1960, Ruby Bridges desegrated a school at the mere age of six.
In 2021, Kamala Harris was sworn in as the first African American/ South Asian American female
vice president of the U.S.
These accomplishments would not have been attained without assertiveness, perseverance, and dedication to their respective cause.
Written by Dr. Charissa D. Pizarro
---
For more insight and support, please visit LRJ's linked tabs to our website:  Programs, Referrals, Videos, and Articles.
Stay connected to social media for daily inspiration and connection:
@LrjFoundation: Facebook, Instagram, and Twitter.
Sponsored by: McCormick & Company Grant