News
Decoding a Child's Behavior. Step back and Ask Why. Behavior is Communication.
08.19.21
Decoding a child's behavior can be hard to do. Nevertheless, all behavior means something. While trying to decipher it, keep these tips in mind.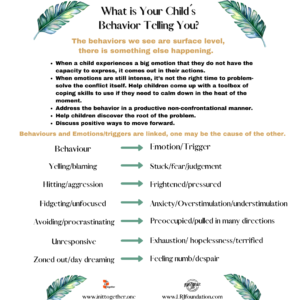 ---
For more insight and support, please visit LRJ's linked tabs to our website:  Programs, Referrals, Videos, and Articles.
Stay connected to social media for daily inspiration and connection:
@LrjFoundation: Facebook, Instagram, and Twitter.