News
#BetterThanYesterday 5 tips to Reducing Anxiety
09.06.17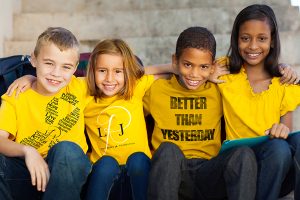 September is here and fall feels are everywhere. Feelings and emotions are on our mind even more then usual as we support Suicide Prevention month, all September long. Every week in September, LRJ will feature a new blog with educational tips on prevention. These concepts are to improve your mental and physical health, while focusing on wellness and empowerment.
Week One- 5 tips to reducing anxiety…
1. Remember "this too shall pass". What you are experiencing is a normal emotional response to stress.
2. Learn to self soothe. Finding ways to relax, some examples: deep breathing, positive self talk and muscle relaxation.
3. Be aware of your nutritional state, things like caffeine and alcohol can increase anxiety and stress.
4. Keep moving, physical activity helps the body create endorphins that stimulate euphoric feelings and reduce pain.
5. Sleep. Your body needs to rest in order to recharge, getting adequate sleep will help reduce stress and anxiety.
By: Sanona Williams MA, LPC  LRJ Foundation's Lead Mental Health Presenter- Georgia
For more Information on LRJ Foundation's programs and services , valuable resources or to request a presentation…
Please visit  our website or email info@LRJFoundation.com
Have an amazing day! #BetterThenYesterday #PositiveVibesOnly #Yougotthis