News
Underage Drinking-Myths vs Facts. Become Educated.
04.13.18
The misuse and abuse of alcohol, over-the-counter medications, illicit drugs, and tobacco affect the health and well-being of millions of Americans.
This fact sheet just released by SAMHSA , compares common myths about alcohol use with the facts about the prevalence of alcohol use. Share this resource with our youth to start the conversation and spread the word about underage drinking and alcohol misuse.
Education is Prevention.
PDF-SAMHSA-Substance Abuse underage drinking. Myths VS Facts.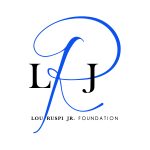 Check our LRJ's upcoming events on our website and Facebook!
Pennsylvania Chapter
May 19th 2nd Annual Fit For A Cause 2- Click here to register.
June 3rd 6th Annual Breakfast of Hope- Click here for more info.
Georgia Chapter
June 23rd Embrace Our Youth 5k/ Fun run– Click here for details and to register.
Contact LRJ Foundation to schedule an interactive presentation at your school or community group today.
Hope. Guidance. Education.
Providing Mental health , Wellness & Suicide Prevention Education to school and communities since 2012.