Jeff Iannone Memorial Golf & Tennis Tournament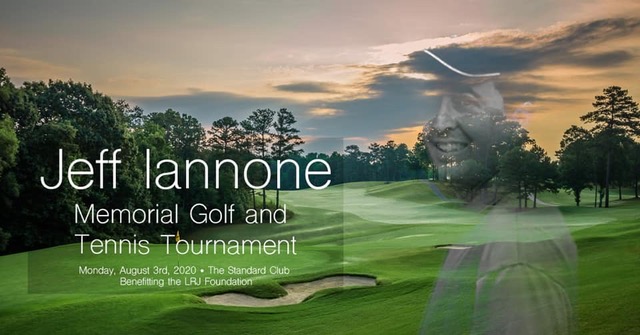 Please join us on Monday, August 3rd to celebrate the life of Jeff Iannone with golf, tennis, friends and family. The event will be held at the Standard Club in Johns Creek, Georgia. You are welcome to participate as a player in the golf or tennis tournament, or as an attendee at the reception following the tournaments.
The event will benefit the LRJ Foundation, a private, non-profit organization offering services in Georgia and Pennsylvania whose mission is to improve mental wellness and suicide prevention through interactive educational programming to school districts and the community.
We are honored to have two speakers at the event, Ms. Teressa Ruspi Stann, Co-Founder & Executive Director of the LRJ Foundation, and Mr. John Trautwein, President and Co-Founder of the Will to Live Foundation.
Jeff made a meaningful impact on many lives through his professional career, athletics, and friendships. Please register soon so that we can accommodate as many attendees as possible. If you are unable to attend the event, please consider a donation to the LRJ Foundation. We look forward to seeing you on August 3rd!
Register here